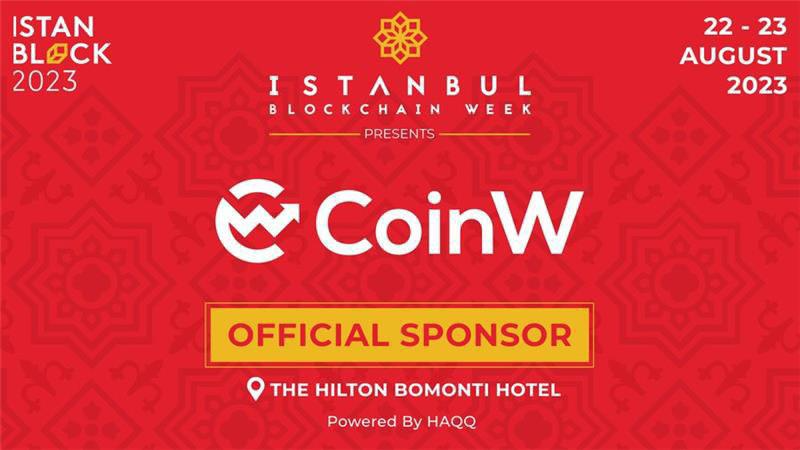 CoinW, the world-renowned digital assets exchange announces its silver sponsorship for Istanbul Blockchain Week 2023, one of the largest and most influential blockchain events in Turkey, which will take place from August 22nd to 23rd.
Since 2020, Istanbul Blockchain Week has been held annually, bringing together experts and veterans in the global fields of blockchain, cryptocurrency, and fintech. In the 2023 event, it is expected that more than 4,000 participants and over 100 industrial leaders and speakers will attend.
IBW 2023, with CoinW as a silver sponsor, will cover discussions on various topics including crypto assets, NFTs, DeFi, Web3, metaverse, and artificial intelligence. The focus of the event is to uncover the possibilities of financial technologies and explore ways to bring about positive change in the industry.
CoinW's sponsorship at IBM demonstrates the company's commitment to the Turkish market. According to CoinW official, local communities and KOLs, such as Siyah Serit will be invited to discussions at the CoinW booth. At the same time, rewards are prepared for new users who start trading on CoinW.
In 2023, CoinW also actively participated in global events such as Paris Blockchain Week, Coindesk Consensus, and the Hong Kong Web3 Festival. The active engagement in major international events further solidified CoinW's position in the industry in terms of its brand and product strength.