CoinW, the world-leading cryptocurrency exchange, is set to roll out its VISA-based debit cards, enabling users to make payments by using crypto wherever a VISA debit card is applicable.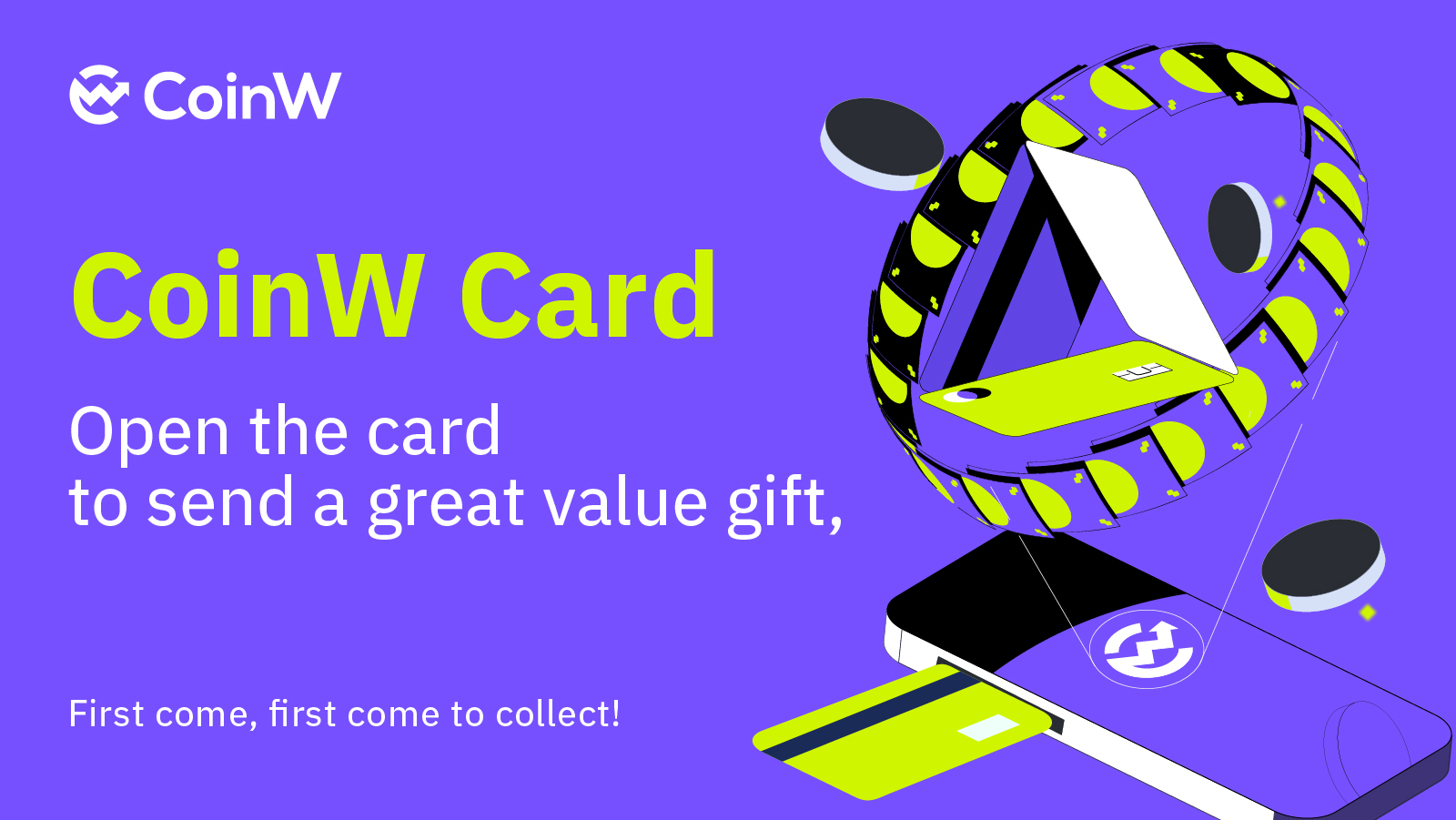 Operating on the VISA network, the card allows real-time conversion from USDT to USD for all transactions processed in US dollars. Cardholders can top-up USDT to pay their bills. Visually- issued CoinW VISA debit cards will be available for users by downloading the APP, signing up, and completing a simple KYC process. The physical card, Master card as well will be launched after that.
Card Highlights
In order to facilitate the adoption of the card, the world-leading exchange is introducing multiple promotional events for the rollout of the CoinW card in terms of fees, rewards, and availability. CoinW has stated that during the launching period, they will remove the annual fee, top-up fee, and activation fee, making it a potentially fee-less card.
Cards can be evaluated based on various fees, incentive policies, the success of the exchange's business, and the number of places that the card can be used. Here are some pros of the CoinW card for early birds.
CoinW's Global Expansion
The CoinW card benefits from the 7-year- experience of providing high-level financial exchange services to over 9 million users worldwide. " Although mainstream adoption of cryptocurrency is still on the horizon, we have seen an emerging need for DeFi and crypto consumption in daily life among our investors. This is a significant trend that is shifting away from trading and investment." Head of the OTC department, CoinW stated, " We hope to build up a connection between crypto and the traditional fiat world. The launch of the debit card has opened another way for users to deal with their investment benefits instead of exchanging to fiat currency by paying for the OTC fee."
According to CoinW officials, the card's network currently covers 50+ million merchants around 176 countries, which would broaden investors' cryptocurrency utilitarian usage.
Except for user-centric operation, the rollout of the CoinW card also serves as a strategic vision for CoinW's global expansion. For this purpose, the promotional activities deeply interact with CoinW's futures product. By airdropping futures bonuses after users top up USDT in their CoinW cards, CoinW aims to synergize with futures traders.
Early this year, the global exchange launched the affiliate program, targeting the KOLs with the most public traffic. In April, with the upgrade of its copy trading system, it started massive copy trader recruitments with up to 12% commission. In June, the world-leading exchange was awarded initial approval from Dubai's Virtual Assets Regulatory Authority, which signifies that CoinW can embark on its marketing campaigns in the region.
The exchange also reveals that more interactions between on-platform trading and CoinW debit card would be introduced to facilitate both traders and consumers.