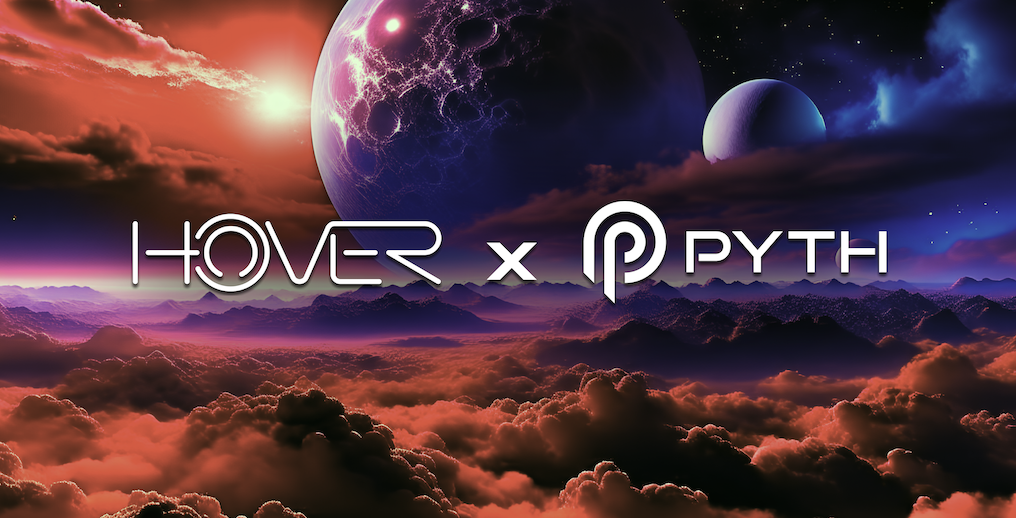 The Kava-native lending protocol, Hover, has announced that it will use Pyth for on-chain oracle pricing on its liquidity markets. This is a significant move for both protocols, as Hover will be the first partner to leverage Pyth data feeds within the Kava ecosystem.
Relying upon a permissioned network of data providers, Pyth's oracle system, Pythnet, ingests market data on hundreds of tokens which are combined into a unified source of truth. This pricing data is then communicated to Wormhole and routed to Pyth's in-network smart contract, where protocols can query for up-to-date prices on any supported token. Already operating on 20+ chains, Pyth is looking to challenge existing oracle providers such as Chainlink and Redstone with a rapid expansion across new ecosystems.
When asked about the partnership with Pyth, Hover core contributor Aileen Dauz said, "Having access to reliable data feeds is integral to managing stable markets at Hover. Pyth's supportive team and real-time, on-demand market data from trusted sources made them a clear choice as our preferred oracle solution. We're very excited for this partnership and what it brings to Hover and the Kava ecosystem as a whole." Hover is primed to become one of Kava's largest protocols with full support from Rome Blockchain Labs, the tech provider behind some of DeFi's largest lending services, as well as the greater Kava ecosystem.
One of Pyth's contributors, Marc Tillement, had this to say about their engagement with Hover, "Working with Hover has been one of the best experiences we've had among other DeFi teams. We at Pyth are ready to fully support the project with 250+ different price feeds ranging from crypto to traditional finance assets such as equities, foreign exchanges, metals and power them to become the primary lending protocol on Kava." Offering data services for Forex, equities, and crypto markets, Pyth has been expanding its features to address the needs relating to more traditional markets.
Hover's non-custodial lending market will allow users to instantly lend and borrow tokens at variable rates within the Kava network. Their protocol is launching with an integrated tokenomics system that allows users to decrease the cost of borrowing, earn rebates in the event of liquidations, and more by staking the native $HOV token.
About Pyth:
Pyth Network is the largest first-party financial oracle solution delivering real-time market data to over 20 blockchains in a secure, transparent manner. Pyth supports 250+ real-time price feeds across major asset classes including digital assets, equities, ETFs, FX, and commodities.
The network comprises some of the world's largest exchanges, market makers, and financial services providers contributing their proprietary price data on-chain for aggregation and distribution to smart contract applications. Thanks to Pyth's innovative pull oracle design, applications can effortlessly "pull" the latest Pyth price onto their native blockchain on demand.
In less than a year, the network has secured over $2.0B in total value. Pyth has facilitated over $50B in trading volume and serves over 170 on- and off-chain applications. You can learn more about Pyth from their website and documentation. For more information, visit: https://pyth.network
Contact:
About Hover:
Hover is a revolutionary non-custodial liquidity market that facilitates the lending and borrowing of digital assets. Native to the Kava ecosystem, Hover supports the growth of Cosmos with advanced DeFi market services. For more information, visit: https://hover.market
Contact: