iKier, a pioneering force in the laser engraving and cutting industry, has unveiled its latest innovation, the 48W/24W Laser Power Switching Cutter and Engraver, the World's First Power Switching Laser Cutting and Engraving Machine and opened its pre-orders.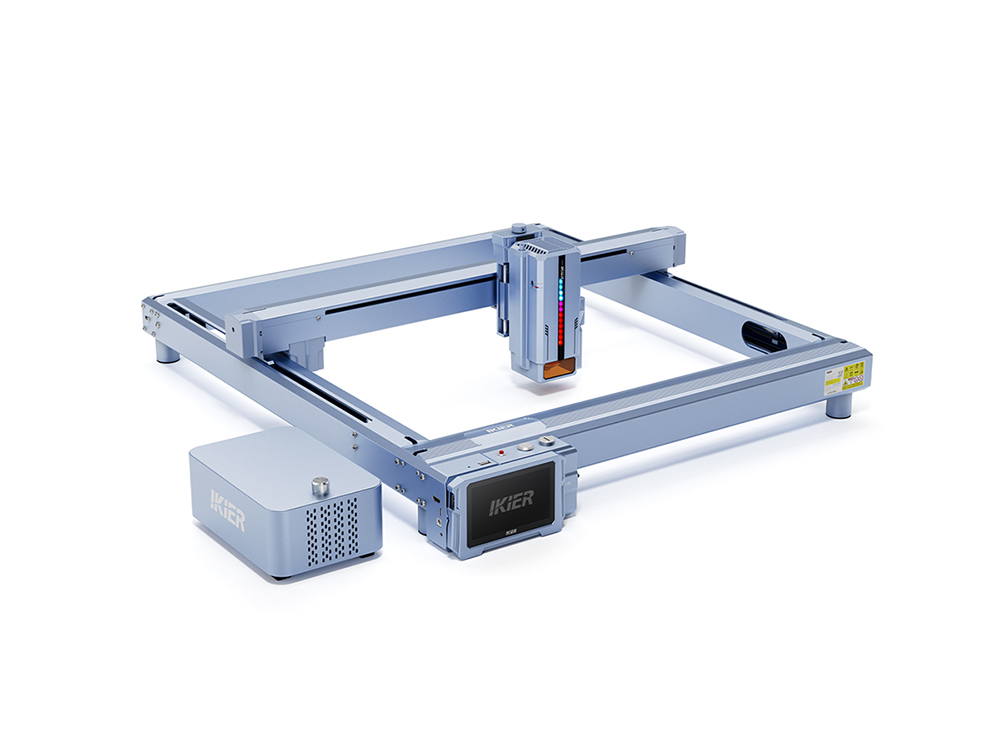 That's a substantial jump that the engraving speed of iKier K1 Pro Max can reach up to 900mm/s, which is 4 times faster than other machines, reaching the highest level in the industry, maximizing productivity and making engraving and cutting work faster,easier,speedier,and safer.
Video Link: https://www.youtube.com/watch?v=8DNhF4T8CRU
Upon K1 Pro Max, iKier has showcased its Black Technologies, including 48W / 24W Laser Power Switching, Motorized Z-axis and Auto Focus, Auto Sinking Cutting, Resume Engraving, and Engraving Speed up to 900mm/s. All these facilitate seamless and efficient execution of engraving and cutting projects.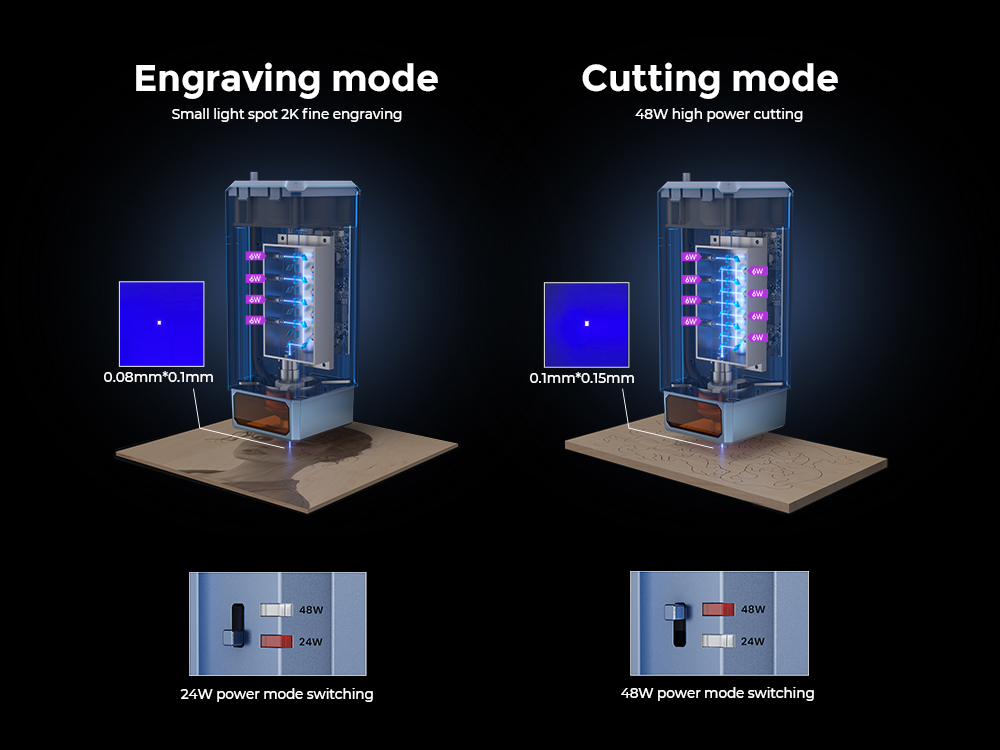 When switching to 48W module, the machine can be applied to virtually various material, from 25mm Paulownia and 19mm Black Acrylic to 0.3mm Stainless Steel and 15mm Basswood Plywood, all in one pass.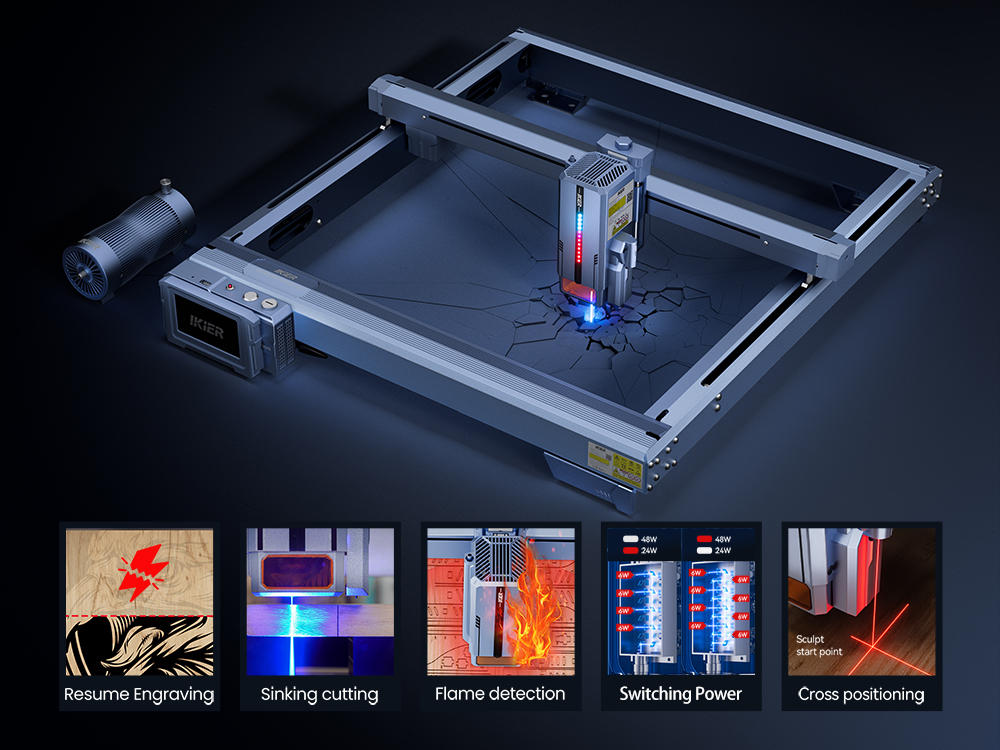 The enhanced hardware and software features of the iKier K1 Pro Max make it a versatile tool, ideal for diverse users and applications across various fields, from architecture students, DIY hobbyists, and carpenters to home workshops, school teachers, and lab developers.
Essentially, the K1 Pro Max is a robust solution for anyone looking to significantly enhance their production capabilities. With its modular design, intelligent functions, high power, and cutting-edge laser engraving technology, iKier delivers a product that redefines what's possible in the industry.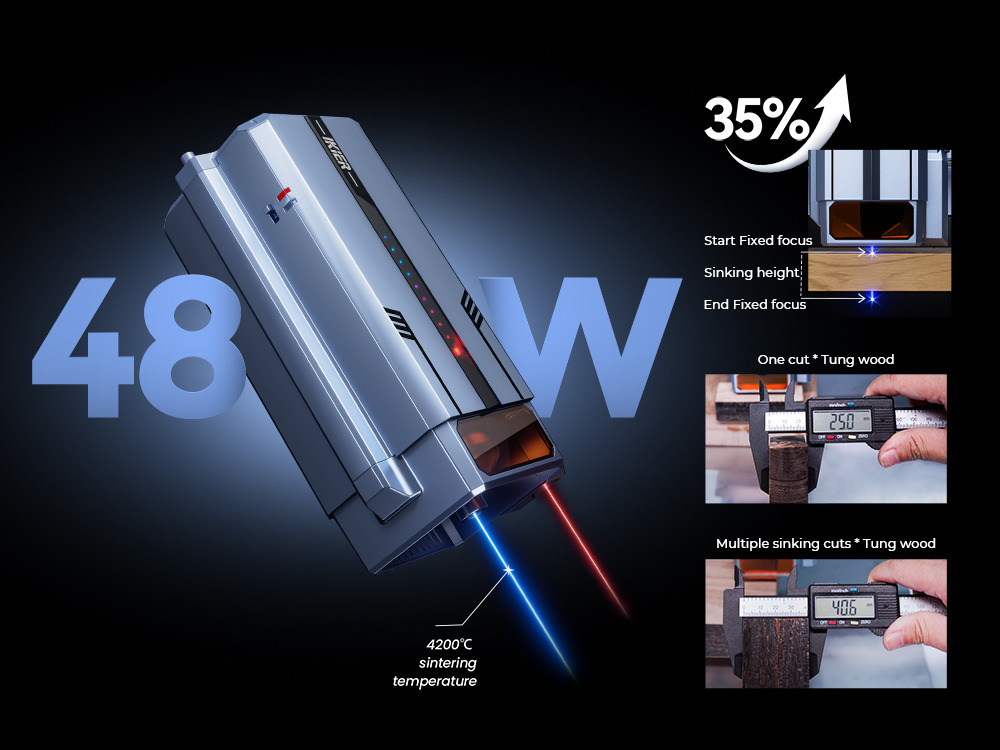 With its 48w laser wattage and Automatic Sinking During Cutting, this machine is able to achieve a maximum cutting depth by 35% compared to machines with the same power without sacrificing engraving accuracy. The K1 48W boasts a remarkable engraving accuracy of 0.01mm, generating extremely fine details.
Ending manual focusing, iKier's intelligent Z-axis helps users achieve autofocus by automatically measuring the distance to the object and automatically adjusting the focus, easily focusing on optimized platform height. iKier also realizes 48W / 24W Laser Power Switching, the 48W gear for cutting, while the 24W gear for engraving.
Much priority should be given to safety, especially when utilizing laser cutting or engraving in the professional setting. That's why the iKier K1 Pro Max is packed with the functions of Flame Detection Systems and Child Safety Lock. Its Flame Detection Systems alerts users to any potential flame-related issues, while the Child Safety Lock serves to prevent accidental activation of the machine, ensuring the safety of household members.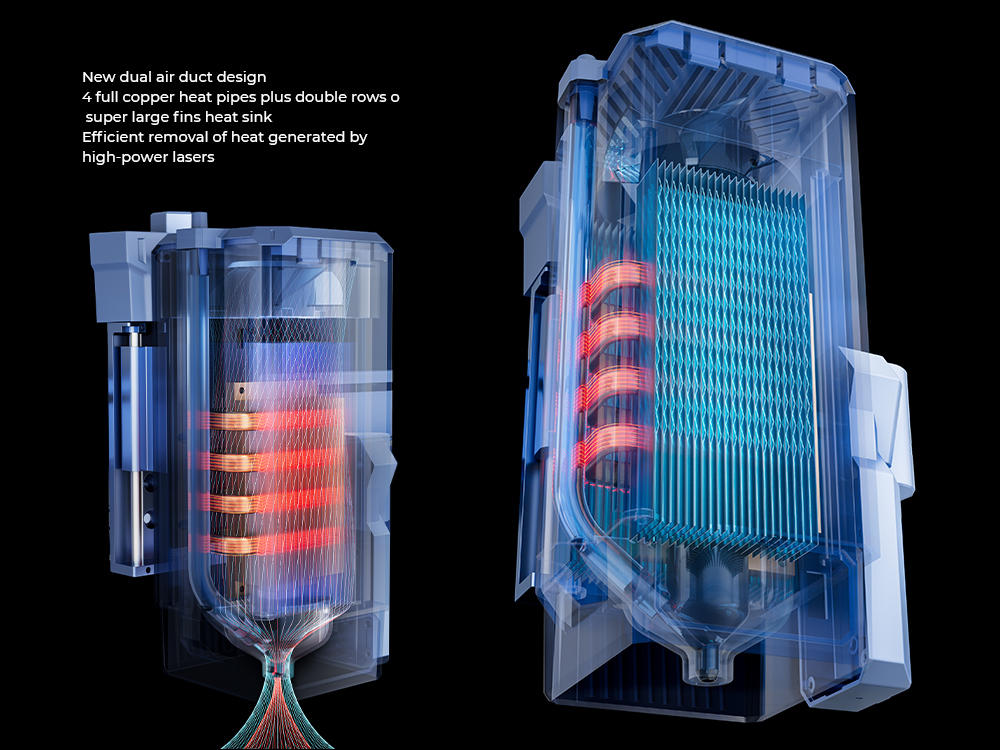 The iKier K1 Pro Max also showcases an updated Automatic Air Assist feature to enhance creative design capabilities. This function automatically activates when switching from engraving to cutting, ensuring a seamless process that helps bring creative ideas to fruition.
Easy installation is also crucial. The frame comes pre-assembled, requiring only the laser module and X-axis to be mounted. It takes only 10 minutes to install the equipment.
Pre-orders for the iKier K1 Pro Max are open now on iKier's online store, where an early bird pre-sale runs and knocks down the machine's price to $1699 from $1,999. All pre-sale orders will be shipped on July 10. iKier, with its revolutionary features and cutting-edge technology, maintains its position at the forefront of the global laser engraving and cutting industry.
About iKier.
Holding over 200 design patents, operating 8 global warehouses, and employing a robust team of 500, iKier has developed numerous industry-leading laser engraving machines, pioneering the Laser Engraver 2.0 era, and redefining the landscape of laser engraving technology.