Saudi Pepe, a groundbreaking cryptocurrency built on the Ethereum blockchain, is set to transform the financial landscape of the future. With its innovative approach to decentralized finance, Saudi Pepe aims to empower individuals and businesses, fostering financial inclusion and offering exciting opportunities in the crypto space.
Saudi Pepe, which can be accessed at https://saudipepecoin.com, is designed to provide a secure, transparent, and efficient platform for financial transactions. By leveraging the power of blockchain technology, Saudi Pepe ensures immutability, privacy, and decentralized control, revolutionizing traditional financial systems.
The core features of Saudi Pepe are:
Secure and Efficient Transactions: Saudi Pepe leverages the Ethereum blockchain to enable fast, secure, and low-cost transactions. Users can easily send and receive Saudi Pepe coins ($SAUDIPEPE) across borders without intermediaries, reducing transaction fees and increasing efficiency.
Financial Inclusion: Saudi Pepe is committed to fostering financial inclusion by providing access to financial services to the unbanked and underbanked populations. By eliminating the barriers imposed by traditional banking systems, Saudi Pepe allows individuals to participate in the global economy, unlocking new opportunities and empowering communities.
Community-Driven Ecosystem: Saudi Pepe places great importance on its vibrant community. Through decentralized governance, all community members have a say in the project's development, ensuring transparency and fairness.
Smart Contracts and Decentralized Applications: Saudi Pepe supports the development of smart contracts and decentralized applications (DApps) on its platform. This opens up possibilities for developers, entrepreneurs, and businesses looking to create innovative solutions and leverage the power of blockchain technology.
Saudi Pepe's head of operations, Prince Pepemoon, stated, "We are thrilled to introduce Saudi Pepe to the world. Our mission is to democratize finance and provide equal opportunities to individuals and businesses, revolutionizing the financial landscape in Saudi Arabia and beyond. With the power of blockchain technology, Saudi Pepe aims to create a more inclusive and transparent financial ecosystem."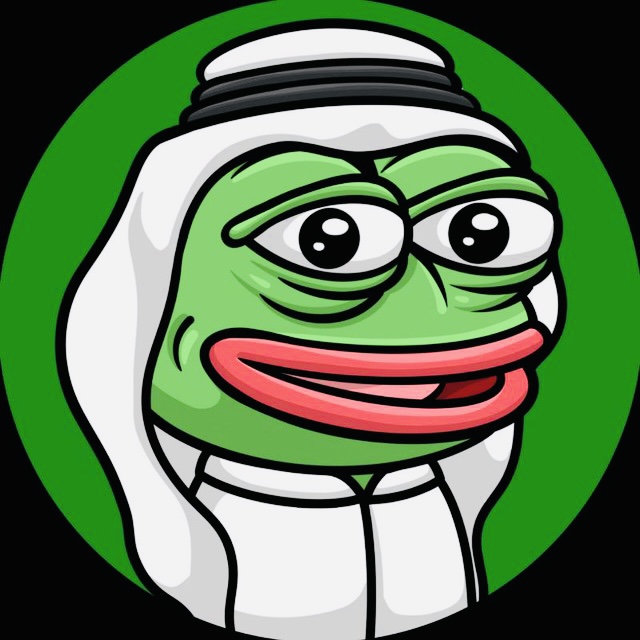 For media inquiries, please contact: Name: Prince Pepemoon Email: [email protected]
About Saudi Pepe: Saudi Pepe is a revolutionary cryptocurrency project built on the Ethereum blockchain. One of the key milestones for Saudi Pepe was its recognition as a top-trending project on CoinMarketCap. This achievement speaks volumes about the project's growing popularity and the trust it has garnered from the crypto community. The team's commitment to transparency and innovation has resonated with the community, propelling it to new heights.
Note to editors: For more information about Saudi Pepe, please visit the official website at
Twitter: https://twitter.com/SAUDIPEPECOIN
Telegram: https://t.me/SAUDIPEPECOIN
Disclaimer:
This announcement is not directed at any investors or potential investors and does not constitute an offer to sell or a solicitation of an offer to buy any securities and may not be used or relied upon in evaluating the merits of any investment. Any projections, estimates, forecasts, targets, prospects, and/or opinions expressed in this release are subject to change without notice. The contents herein should not be construed as or relied upon in any manner as investment, legal, tax, or other advice. Furthermore, $SAUDIPEPE has no relation with Pepe ($PEPE).