NOOT Announces new Products, Partners and Initiatives
NOOT, a new BSC project with heavy commitment on community engagement and education, announces their new products, partners and initiatives. NOOT has quickly gained attention from crypto and NFT enthusiasts around the globe and the team is very excited to unveil what they've been diligently working on.
With strong core values and a drive to build products that people can enjoy, NOOT aims to make a splash in the crypto space.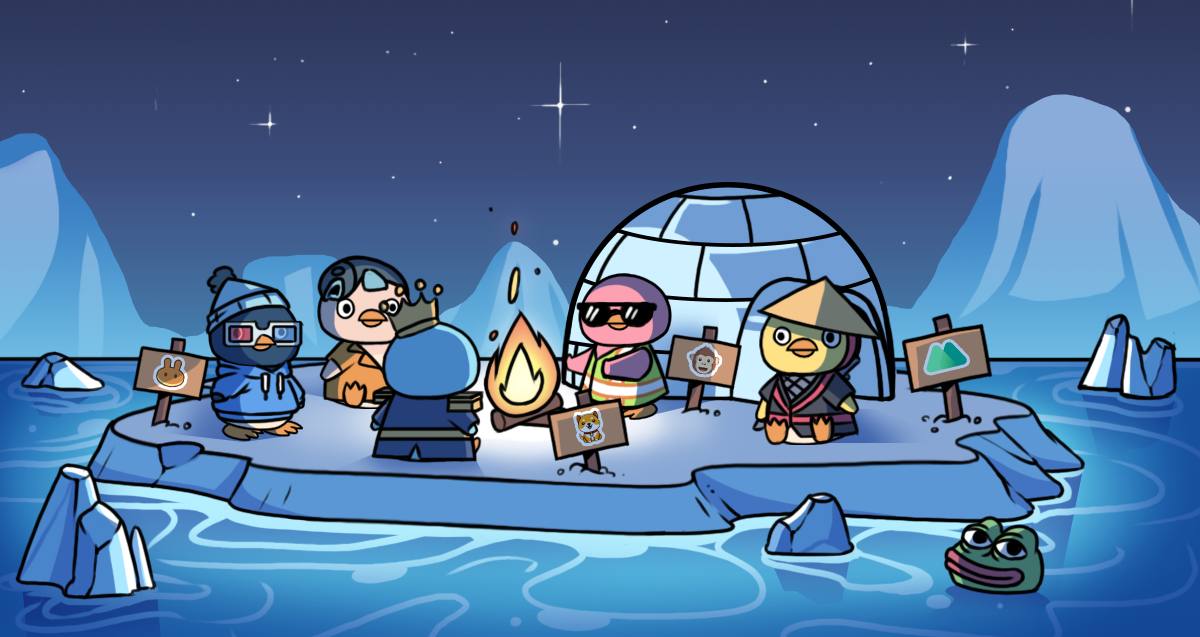 Five New Launches
NOOT has chosen to innovate and give back to the community through their newly launched NootEarn Telegram bot, offering ways to receive and send rewards. Users can utilize 5 functions: Add to the NOOT Liquidity Pool, send tokens to one or multiple individuals, and send to the Marketing Wallet, send tokens to the Burn Wallet, and mint NFTS all via Telegram!
Users can now easily connect their wallet to the new Web Swap & Telegram Swap. With a few clicks anyone can swap their $BNB for $NOOT. A fiat on-ramp solution is also available! Simple, easy, and safe!
With the NootPortal , it is now easy for users to connect their wallet, and track their reflections being received due to $NOOT's tokenomics. This handy tool allows for a simple at-a-glance view of your holdings as they grow, as well as a fun penguin-themed ranking system.
Education is key and in an ever-evolving industry, it can be hard to keep up! This is why the team has decided to launch their newest education initiative in full force: NootAcademy. Topics range from security, Non Fungible Tokens, trends, staking and everything in-between. NOOT strongly believes in educating others and spreading valuable knowledge in a format that everyone can easily understand and absorb.
Teamwork Makes the Dream Work
NOOT is Proud to partner with ApeSwap to offer a unique opportunity to obtain rewards. When you buy NOOT Bonds, you are essentially lending your $NOOT tokens to the platform for a specified period of time. During this time, your tokens are locked and cannot be accessed or traded. In return for lending your tokens, you receive a fixed interest rate or yield on your contribution.
NOOT has also partnered with Babydoge Swap to allow you to earn extra tokens by providing liquidity to the NOOT-Babydoge trading pair. By staking your tokens in the liquidity pool, you become a liquidity provider and receive rewards in proportion to your contribution. It's a simple and potentially rewarding way to passively grow your $NOOT holdings while supporting the liquidity and trading activities on the Babydoge Swap platform.
All of these new and exciting products, initiatives, and partnerships offer fun and unique ways for people to engage, learn, and contribute to such a fast-growing ecosystem.
About NOOT
NOOT is a BSC token with a broad vision for innovation. Built by an experienced and diverse team in the BNB space, this project has layed extremely solid foundations for a very promising future. From NFTs with tokenomics, unique Telegram transaction bots, marvelous merchandise, enjoyable educational posts and more! With innovation seemingly flowing from their beaks, this project and team are ready to prove that penguins can fly and soar to its ultimate goal: MemeFi for Everyone.
Socials/ Links
Website: https://www.noot.fun/
Telegram: https://t.me/nootnew
Twitter: https://twitter.com/nootcoinbnb
TechRight Audit: https://techright.io/audit/nootcoin/