In the wave of the digital era, AI technology is gradually changing the way people live, work, and entertain themselves. SAIE, as a cutting-edge AI technology service platform, is dedicated to creating the world's first integrated AI comprehensive service platform, exploring the boundless possibilities of AI. Through its innovative SAIE digital token economic model, SAIE tightly binds user interests with the platform's development, truly realizing the construction of a shared ecosystem in AI, and taking solid steps towards building a premier global AI ecosystem!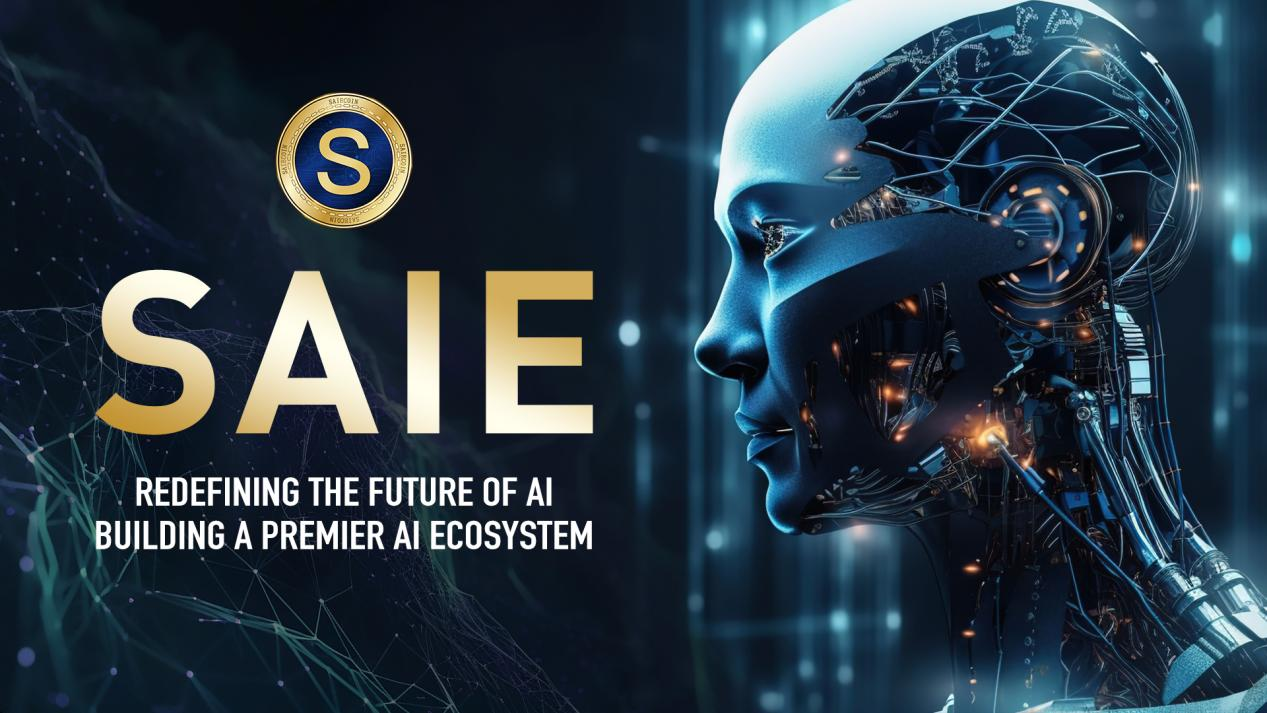 Comprehensive AI Ecosystem: Pioneering the New Future of AI
As a cutting-edge platform rooted in the forefront of artificial intelligence technology, SAIE's core mission is to empower every individual in the digital age with the power of artificial intelligence, revolutionizing their lives, work, and entertainment through its globally innovative integrated AI comprehensive services.
SAIE delves deep into various fields of AI application, offering users a one-stop comprehensive AI ecosystem that covers everyday life, business applications, and entertainment. Services include AI emotional consulting, intelligent educational assistance, smart home services, and more, providing limitless possibilities of artificial intelligence to users worldwide. The core business logic of the SAIE platform is to guide and assist users in reaping tangible benefits from AI usage. SAIE employs its proprietary SAIE digital token as an economic logical chain, interconnecting various platform scenarios, allowing users to effortlessly enjoy AI services while reaping the long-term appreciation of digital assets for platform development.
SAIE's offerings extend beyond just AI services; We encompass the creation of an AI-driven economic ecosystem. SAIE is committed to using AI technology to transform all aspects of people's lives. Within this new AI ecosystem, SAIE establishes a vast community of shared interests, ensuring that everyone can benefit from it!
SAIE

Token Economy Model: Linking the Interests of Everyone
The innovative token economy model of the SAIE platform tightly binds platform interests with user benefits, truly constructing a shared interest community within the AI ecosystem. With a fixed issuance of 100 million token, SAIE token can be instantly exchanged with major fiat currencies, maintaining a deflationary mechanism over long-term operation. This anchors and supports the fundamental value of SAIE token, which can be used to purchase or exchange a wide range of AI entertainment services or products online and offline, ensuring diverse super liquidity. As the platform develops, the use cases for SAIE token will continue to expand, enhancing the basic value of the token.
The distribution of SAIE token takes into consideration the contributions to the community and the ecosystem. Users who contribute to the SAIE ecosystem, such as participating in community development, providing valuable suggestions, or engaging in ecosystem projects, have the opportunity to receive SAIE token rewards. Users can also earn voting rights within the autonomous community based on their own holdings of SAIE token, enabling them to deeply participate in shaping the platform's development direction and making significant decisions. In the SAIE ecosystem, user interests are seamlessly integrated with AI ecosystem construction and development, achieving a symbiotic and mutually beneficial relationship between users and the platform in a real sense.
SAIE's Upcoming IEO on ACADIAN Exchange: Embarking on a New Journey of AI Ecosystem
SAIE is set to conduct its Initial Exchange Offering (IEO) on the ACADIAN exchange. This step is not only a significant stride for SAIE's global expansion but also marks the beginning of a new chapter in the realm of AI services. It's a pivotal milestone that hinges on the support and recognition of users worldwide.
Every advancement of SAIE owes its gratitude to the unwavering support and trust of the extensive AI user community. Through the ACADIAN exchange, SAIE gains the opportunity to connect with a broader global audience of investors and users, allowing more people to comprehend the inherent value and potential of SAIE. This, in turn, will attract more users to become part of SAIE's AI ecosystem. ACADIAN exchange is a globally renowned digital currency trading platform, highly praised by users for its security, stability, exceptional service, and user-friendly experience. SAIE's choice to conduct the IEO on ACADIAN stems from the alignment between ACADIAN's philosophy and service and SAIE's objectives and values. SAIE's mission is to ensure that everyone can enjoy the convenience and delight of AI. As SAIE's ecosystem scenarios continue to expand and deepen, every user within the ecosystem will reap benefits. SAIE eagerly anticipates a future where, alongside users worldwide, we can collectively share the dividends of AI and collaboratively shape a brighter future!
Disclaimer: The information provided in this press release is not a solicitation for investment, or intended as investment advice, financial advice, or trading advice. It is strongly recommended that you practice due diligence (including consultation with a professional financial advisor) before investing in or trading securities and cryptocurrency.